Endless Outdoor Activities
At The Pointe Apartments, the beautiful outdoors is an extension of your living space. Our location is perfect for those who love staying active! Hike on the trails nearby, or spend an afternoon in the numerous parks around. Immerse yourself in the beauty of the many manicured green spaces, where you can walk your dog, join a game of frisbee, or simply bask in the Colorado sunshine.
Experience Lake Windsor
Just a short drive from The Pointe Apartments is the tranquil Lake Windsor — a gem in the heart of Northern Colorado. Spend a relaxing day fishing, kayaking, or enjoying a family picnic by the serene waters. The views of the sun setting over the lake are absolutely stunning. It's a beautiful reminder of the grandeur of nature and the simple joys of life.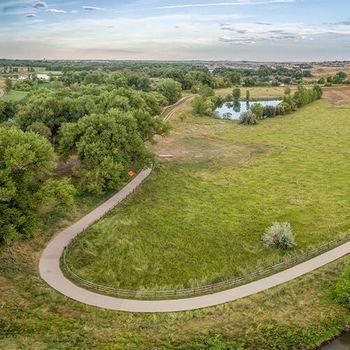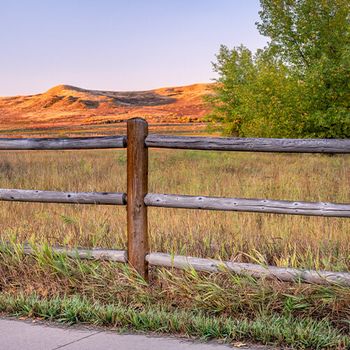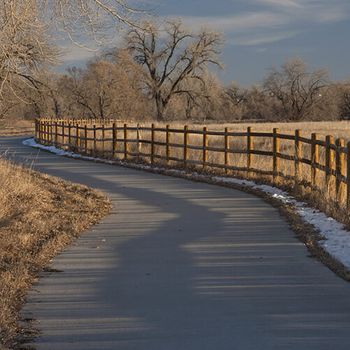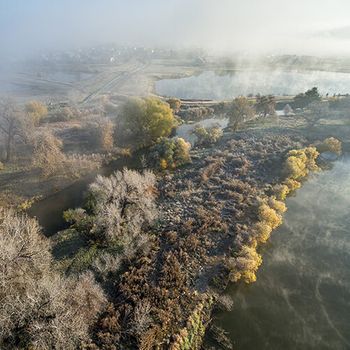 Explore Downtown Windsor
But we're not all about nature! The Pointe Apartments is also a stone's throw away from the exciting hustle and bustle of downtown Windsor. The vibrant streets are lined with an array of charming boutiques like Four & Twenty Blackbirds, Inc., My Favorite Things Jewelry, and Memory Lane Antiques, to name a few. Discover local artisan shops, savor delicious local cuisine, or enjoy a night out with friends. Downtown Windsor captures the spirit of Northern Colorado like no other place!
Unearth History and Enjoy Theatrical Performances
Another highlight of life at The Pointe Apartments is the easy access to an array of museums and theaters. Unearth the rich history of Northern Colorado at the Windsor-Severance Historical Society Museum, a trove of fascinating exhibits and local artifacts that beautifully narrate the area's past. For art enthusiasts, the Art & Heritage Center showcases captivating artworks and cultural exhibitions that inspire and educate.
And that's not all! We are in close proximity to numerous theaters promising a riveting cultural experience. Catch the latest blockbusters at Metrolux 14 or witness a captivating play at one of the local community theaters. For music lovers, the Budweiser Events Center hosts fantastic concerts featuring a diverse range of genres.

ACCESS YOUR FAVORITE EVENTS OR ENTERTAINMENT
At The Pointe Apartments in Windsor, you'll have all kinds of opportunities to attend the events, games, shows, and gatherings you'll love! Our complex is tucked away in a cozy, central location that has incredibly easy access to anything. If you'd like to attend an Eagles hockey game, you're less than a five-minute ride to the Budweiser Events Center. With all kinds of concerts, shows, and events taking place here, you'll love attending all of your favorite, must-see events! In addition to the Budweiser Event Center, you have your choice of entertainment with friends or family. Just a short drive away is the luxurious Metrolux 14, which features comfortable seating and movies for the whole family! Of course, if you're a fan of playing rather than spectating, The Summit Windsor is a great place to take the whole family for day or night bowling and enjoy the inviting atmosphere.

ENJOY DELICIOUS FOOD & BEVERAGE
If you love food, The Pointe Apartments in Windsor is the place to be. With Nordy's, The Human Bean, The Boot Bar & Grill, The Summit, and Fuzzy's Taco Shop all within minutes of our location, you'll never run out of options for food nearby. Even closer is MashLab, a highly reviewed and popular brewery in Northern Colorado! If you're looking for craft beer in Windsor, High Hops Brewery is another hugely popular location, and you have easy access to it from Colorado Boulevard. Want a brewery that's a little more low-key? Mighty River Brewing Company is just up the road and features a wide selection, too. If you'd like a more family-friendly scene for food and drinks, the Promenade Shops at Centerra is just a short drive south and features a wide variety of restaurants, from P.F. Chang's to Red Robin, to Cafe Athens, Cracker Barrel, and so much more!

HUGE SHOPPING SELECTION NEARBY
Of course, with the Promenade Shops at Centerra nearby, you'll never be without when it comes to shopping! Just a few minutes south of The Pointe Apartments in Windsor, you'll find an overwhelmingly large selection of shopping, from big box department stores like Target to small boutiques like Francesca's. You'll be able to find what you're looking for, whether it's home goods, pet supplies, kid's toys, sporting equipment, and everything in between! At The Pointe Apartments, you have easy access to amazing shops, whether you're headed south to Loveland, East into Windsor, or North to Fort Collins!

COMMUTE OR HOST EASILY!
In Northern Colorado, many people commute to work, and the main corridor for getting North or South is I-25. With easy access to I-25, The Pointe Apartments is the perfect location for an easy commute whether you're headed north to Fort Collins, Timnath, Wellington, or even if you're making the trip up to Wyoming! Heading south is also easy on I-25, with quick access to cities like Johnstown, Berthoud, Firestone, and all the way down to Denver, too. Because we're centrally located, you also have easy access to Highway 34, a main East/West thoroughfare that will take you West through Loveland and all through to Estes Park or East out toward Greeley, Evans, and Garden City. No matter where you're commuting to, The Pointe Apartments is an amazing location to start from!
Instead of traveling somewhere for work, do you have friends and loved ones visiting for holidays, special occasions, or just because? Not to worry, because The Pointe Apartments is close to many top-rated hotels and accommodations, so you can be the host even if you've run out of guest beds.
This blend of history, art, and entertainment contributes to the vibrant cultural landscape surrounding The Pointe Apartments. You'll never run out of enriching experiences to enjoy when you make our community your home!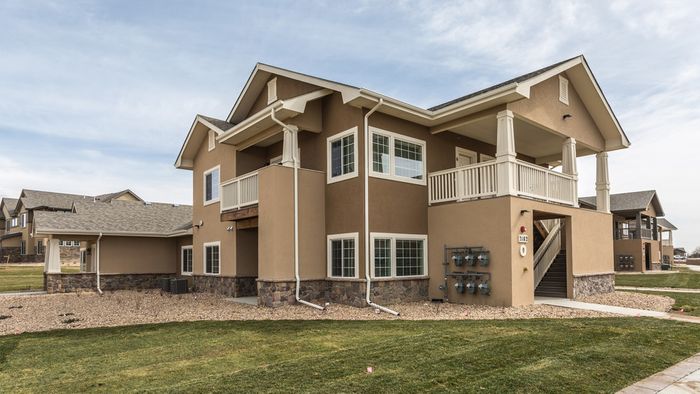 The Pointe Apartments in Windsor, Colorado are located on Maplebrook Drive near highway 392, and we're proud to boast a less than a five-minute drive to a huge variety of attractions, amenities, and so much more! From food to hockey to shopping and even getting a new vehicle, The Pointe is near just about everything you'll need in life. Keep reading to learn more about the neighborhood and apply to become one of our residents today!
Whether you're looking for shopping, food, beer, beverages, or an easier commute, The Pointe Apartments is the place to be. Visit our beautiful location to see the neighborhood for yourself and experience all of the highlights of Northern Colorado living! From Windsor to Loveland to Fort Collins and further, you'll find everything you love in life up here with us. Learn more about our leasing, our apartment floor plans, and so much more online today and contact us to get started with your application!